From Hitting Snooze to Jumping Out of Bed: This Tea is Supercharging Morning Routines
"Instead of dreading waking up, Cassandra actually set her alarm clock earlier than ever!"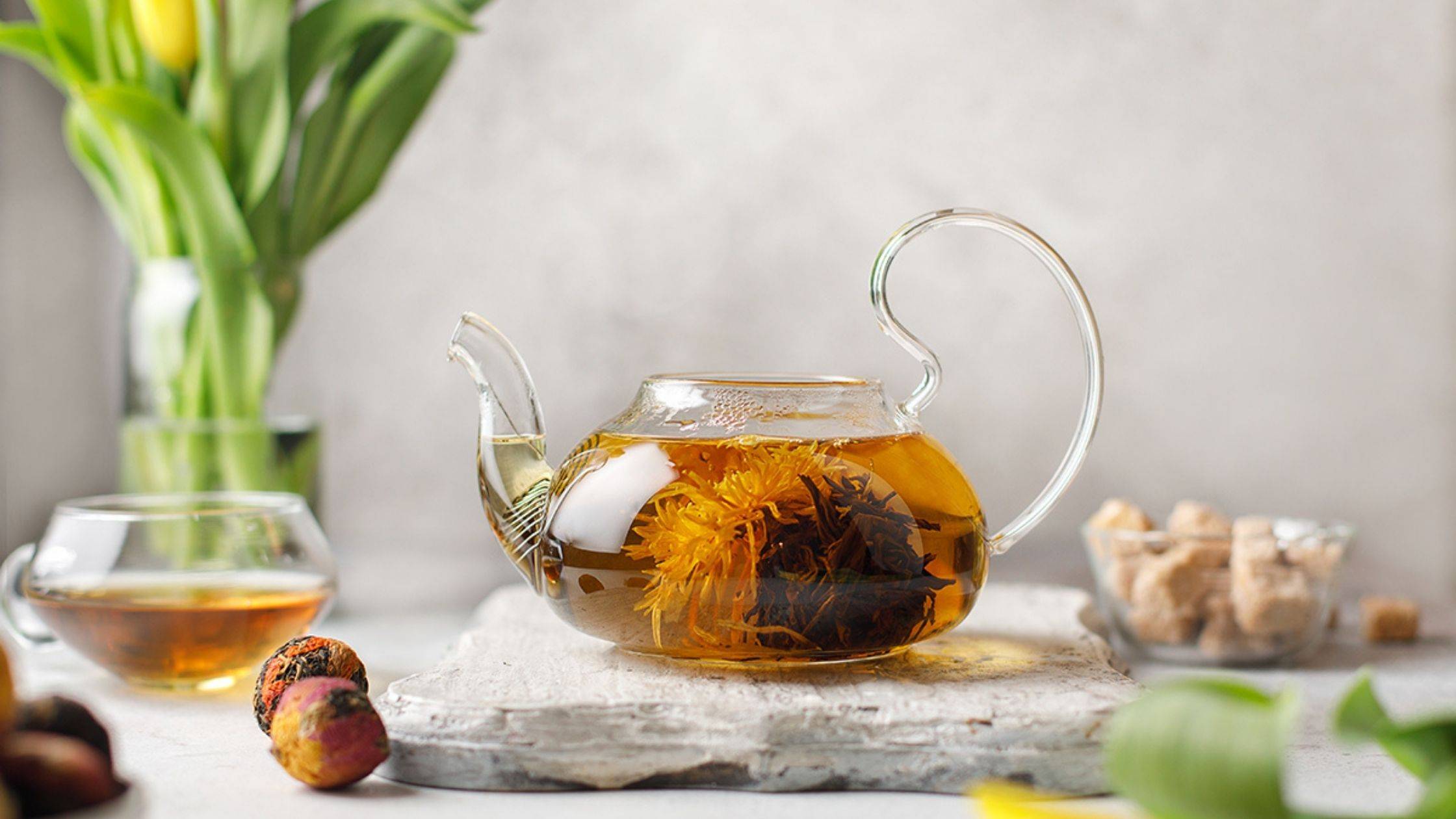 Cassandra is a mother of two with a busy schedule and demanding job. She enjoys her work and family but something hasn't been feeling quite right for a while.
It's four weeks before the biggest presentation of Cassandra's life.
She just turned 42 and her husband has constantly been out of town on business trips recently. That means that she's in charge of driving her two kids from school to swim practice all by herself (on top of everything else).
Overall, life is hectic.
She's had little sleep within the past few days and struggles to stay awake throughout the afternoon.
This presentation means everything because she wants to move up and become an account executive at her company. This would mean more pay, more vacation time with family, and hopefully getting the house of her dreams.
Naturally, she should be feeling pumped, inspired, and energetic… right?
At least that's how everyone else in her sales organization is feeling.
It seems like they have the perfect morning routines and never slack off during the day.
Cassandra can't figure out how they do it...
"They must not have kids", She chuckles to herself.
"It feels as if I have no energy at all!"
When working remotely, Cassandra used to roll out of bed and join meetings at the last minute.
And now that everyone is back in person, it's so hard for her to balance family life with getting to the office on time.
"It feels as if I have no energy at all today!" she grumbles to herself constantly.
Sometimes, she will even sleep through her alarm, making everything more of a struggle.
She hates to admit this, but she was late for a super important meeting with her team a few days ago.
What happened at this meeting completely shocked her…
"[She] felt the all-natural caffeine wake her up almost instantly"
As Cassandra frantically rushed into the meeting room, her entire team turned and greeted her with a smile…
Thoughts swirled around her head all at once:
"Why don't they look angry?"
"We're here to prepare for the biggest presentations of our careers and I'm late."
"I still can't get over how everyone is totally awake and it's only 8:00 AM!"
Anyways, she sat down and asked for a cup of hot water and a tea bag.
For some reason, everyone in the room started to smile.
"What's so funny?" Cassandra asked.
"Here, try this… we don't use teabags anymore!" one of her coworkers exclaimed as he put a little ball into a teapot.
Within minutes, the ball exploded and transformed into a beautiful flower!
The room also started to smell great, and the sight of the flower made Cassandra feel relaxed and at peace.
"Go ahead and try it!"
She poured some of the new tea into her cup and felt the all-natural caffeine wake her up almost instantly after trying some.
"What is this stuff?" She wondered aloud.
"It's Flowering Black Tea!"
Apparently, many of her coworkers came across an ad for this tea on Facebook.
Tim (the office manager) decided to get a box or two for the office so everyone could try it out.
And after brewing the first cup, everyone agreed they would never go back to using tea bags.
They were amazed at how low the prices were for such a high-quality product.
Not to mention all the health benefits that they could actually feel.
"So this is why everyone has been so energetic every morning!" Cassandra thought to herself.
That evening she went online and ordered her first bundle of Flowering Black Tea.
The next few weeks felt magical as she prepared a cup every single morning.
Instead of dreading waking up, Cassandra actually set her alarm clock earlier than ever!
As a matter of fact, she is now one of the first in the room at her team meetings.
Thanks to this new morning routine, Cassandra's team presented one of the best reports her company has ever seen.
She was even promoted!
It's been three months since Cassandra has started drinking flowering tea and now she's completely hooked.
Nothing beats waking up early in the morning and watching the tea bloom in the hot water.
The taste is amazing, and Casandra now feels more alert and focused throughout the day!
The visual charm is always something to look forward to.
Making a cup of blooming tea is like watching flowers come to life during spring!
She still can't believe she used to drink tea made from a bag… Everything was so flavorless, dull, and bland.
After all, machines were making her tea in bulk. Where was the special attention?
Not to mention she had no idea what could be in there!
Shockingly, some plastic tea bags are leaking BILLIONS of particles into a daily cup of tea.
According to researchers at McGill University, "a single plastic teabag released 11.6bn microplastic and 3.1bn smaller nanoplastic particles into the hot water".
Was this having a negative effect on her body?
Who knows?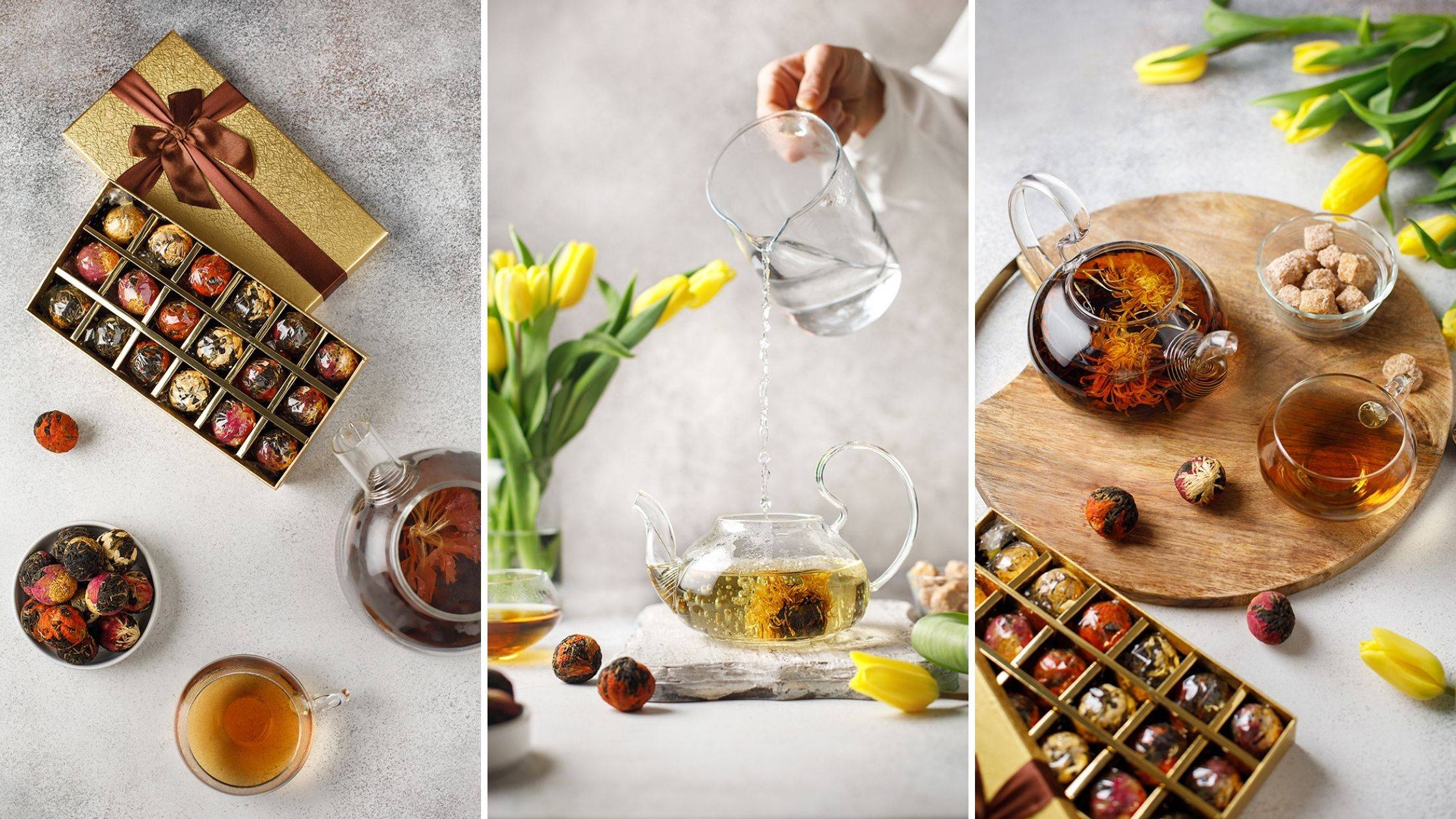 Making flowering tea is a beautiful process that you can actually watch.
Why would you want to put this stuff in a bag?
The Social Tea House is one of the best at making this special type of tea and here's why:
100% Handcrafted

Every tea is 100% handcrafted by experienced tea artists to maintain great taste and beautiful presentation. Never manufactured in bulk to maintain the highest standards of quality.

Beautiful Brewing Experience

Visual charm of the beautiful flowers offers your soul harmony when you're feeling stressed or tensed.

Ingredients That Support Your Health

Black tea composition tastes amazing and can support the normal functioning of the digestive and immune system with anti-inflammatory substances and vitamins. High level of natural caffeine offers a natural energy burst to help you get through the day.






The first time Cassandra placed an order with the Social Tea House, she couldn't believe how reasonable the price was!
After doing a little research, she found out how the prices can stay so low while maintaining quality.
It turns out the Social Tea House only ships directly to the consumer and does not sell to any grocery stores or supermarkets.
This means that no extra costs are passed on to the customer and prices can stay low!
Here's the best part…
The Social Tea House is now offering 10% off your order when you use code "HAPPY10" at checkout and Free Shipping for purchases over $45.00!
So, if you're ready to supercharge your morning routine, click here and get your flowering black tea bloom today!
What do others say about Flower Tea Blooms from Social Tea House?







Get 10% Off Flowering Tea Blooms With Code "HAPPY10" Today!
THIS IS AN ADVERTISEMENT AND NOT AN ACTUAL NEWS ARTICLE, BLOG, OR CONSUMER PROTECTION UPDATE. The content depicted on this site and the material depicted therein are not actual news stories. Rather, this story is based on the results that some people who have used these products have achieved. The results portrayed in the story and the in the comments are illustrative, and may not be the results that you achieve with these products. This page could receive compensation for clicks on or purchase of products featured on this site. These statements have not been evaluated by the Food and Drug Administration. The efficacy of these products has not been confirmed by FDA-approved research. This is not a medical device. These products are not intended to diagnose, treat, cure, or prevent any disease. Individual results may vary.